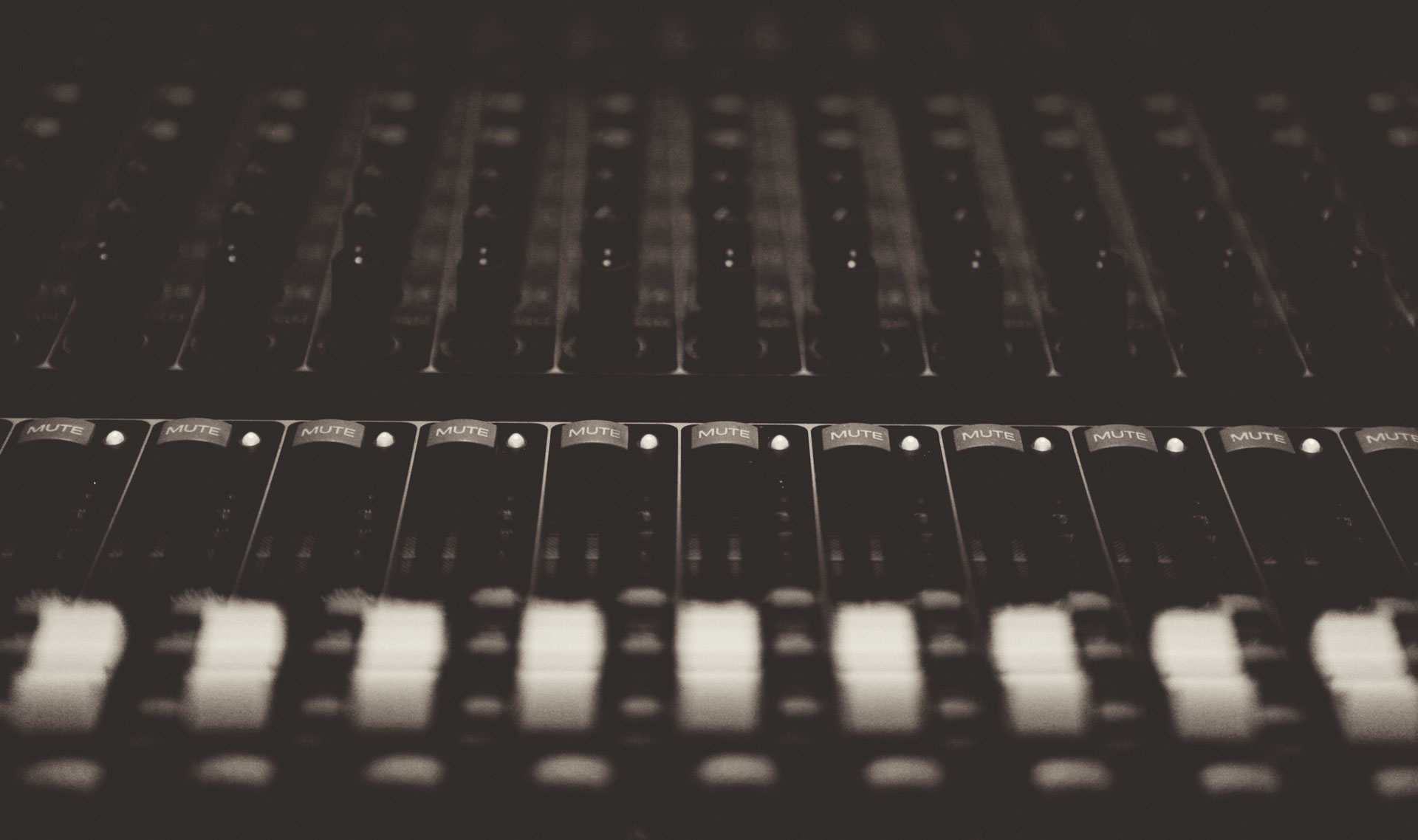 COME BE CREATIVE
Salt Lake City
Utah's best kept secret.
book your session now
Audio Inn Recording in Salt Lake City, Utah, was created by Eric Lo and Colin Cronin. The musicians teamed together to create a recording studio with better customer service and recording quality, as well as more reasonable rates, setting out to restructure how studios operated. Launched in 2015, its mission is to focus on the experience, and its 2,000 square feet of recording space is designed to make you feel at home. By partnering with Old Growth Tone, a boutique manufacturing company, Audio Inn Recording is able to offer affordable rates without sacrificing quality, and is the only studio in Utah to offer vinyl manufacturing services. Contact us today to get started.
2000 square feet live room, 400 square feet isolation room. Built and designed with modularity in mind, we can accommodate any project from small to big. Enjoy our Yamaha U3 piano, Vintage Rhodes Mk. II, Vintage Yamaha Recording Custom drum kit, rack of pedals, or our guitar closet full of Fenders, Gibsons, Gretsch, and more. Great selection of boutique high-end microphones and a wide range of boutique, custom-built outboard audio gear. This ensures we have everything you need for outstanding recording experience.
We know every project is different. That is why we have multiple engineers on staff for you to choose from. Each engineer specializes in different genres guaranteeing we can find the best fit for you.
Rowan Stigner is Utah's best kept secret! He is a great sound engineer
and really listens to every song and gives 100% into pushing the song to it's
best potential! While always listening to the artist first! It's always a fun
environment working/recording songs with him and he is always professional
and really has a great insight into the music scene and developing your
sound! -Jimmy Waldron (The Waldron Brothers)
I recorded with my band at audio inn with Rowan and had an amazing
experience. It was our bands first time recording but Rowan was really easy
to work with and was super dedicated to our music. He went way beyond
what we expected and our music turned out sounding professional and
polished. The facility is awesome and the peeps know what they are doing.
-Abe Tullis (The SandFish)
Audio Inn is amazing! I just finished recording an audio book in their studio
and the experience was outstanding. Eric and Jaden were both exceptional
in their knowledge, patience, and expertise in this field. This was my first
attempt at recording in a professional studio and so i was naturally nervous.
What a pleasant surprise to discover that they were there helping and
encouraging me each day for nearly five months to complete the project.
Their equipment and sound rooms are state of the art. While in my
soundproof room they communicated with me via my headset with
timely suggestions and professional advice. They gratefully edited out my
mistakes (coughing sneezing etc.) and produced a final flawless audio book.
They made me feel like an experienced famous recording artist.
I highly recommend Audio Inn for all your recording projects. - Scott Fletcher
Eric was great getting us in and Rowan is the man! Psychedelic Purple
will be back to do it again, guys. Thanks for taking the extra time to make it
perfect!!! - David Williams (Psychedelic Purple)
Audio Inn and its team have been amazing to work with! Eric is so helpful
and genuinely interested in your success. And Rowan is incredible, such a
talented producer and sound engineer. He is also just a really good person
and very easy to work with. I have loved recording my music there and plan
on continuing to do so! I have no desire to go to any other studio!
- Kristen Beckwith
Overwhelmingly amazing studio team and yet I have never set foot in their
studio! Like a lot of musicians today, I pre-produce my project at my home
studio; however, getting the mixes finalized for release is something I need to
take outside. Finding Audio Inn has been such a HUGE help. I started having
them mix and master the final project, but I soon discovered the insane
talent of their producer mindset. Rowan, in particular, is a genius and
working together we have elevated my next release to a level I didn't think
I could achieve. All of this completed through email and phone, which means
no matter where in the world you are, you can get major label level
production with ease and affordability. And yes, I have had experience in the
major label studio world. -BlondeKing
Audio Inn is great! Rowan is not only a very talented sound engineer, but his
production skills are exceptional as well. We leaned on his expertise and
creativity heavily and the product exceeded expectations (which were pretty
high). I would highly recommend Audio Inn!
- Gabe Hampton (Vintage OverDrive)
Excellent experience recording a.few songs here. Top of the line equipment
and Rowan is super efficient with an excellent ear and is not afraid to offer
creative suggestions. Will definitely be finishing my EP here. -Ron Nicholas
Nice ownership and staff. Rowan, the sound engineer we used, is very
professional and makes a great sounding product. - Rob (Fat Candice)
I am a professional musician and have done session work
at Audio Inn Recording Studio. Audio Inn Recording is every bit as
professional as many of the top studios in Nashville and Los Angeles that I
have worked in. They are progressive and forward thinking. In addition, their
engineers and staff are extremely knowledgeable. I look forward to my next
session at Audio Inn Recording Studio. -Mike Paine
Here are our latest recordings. Feel free to contact us if you have any questions.
During the last few years, we've worked with amazing artists. Here's a list to name a few.
Vita Brevis Films
A Lost Asylum
Blondeking
Chronic Trigger
Fat Candice
Kristen Beckwith
Libby Lenan
Mike Paine
Noble Bodies
Red Checker
The Sandfish
The Waldron Bros
Will Baxter Band
Vistanauts
Vintage Overdrive
Hatchette
Macmillan
Watkins Media
Simon & Schuster
Houghton Mifflin Harcourt